Converting Vice to Virtue with the Help of the Ennegram – on demand
Nicholas Collura
Open Dates
On Demand Programs from Cranaleith:
Purchase a copy of Nicholas Collura's presentations for this program, presented online in February-March, 2023.  You will receive a pdf of links to the videos from each of four sessions.  You may then watch the videos at your leisure.
In this second part of Cranaleith's Enneagram series, learn spiritual practices to move you beyond the "stuck place" that keeps you from living fully.
According to the legendary Enneagram teacher Helen Palmer, all of us have a connection to a vital "life force" that can carry us through difficulty.  Yet this life force becomes constricted as we develop defense mechanisms to protect us from the hard edges of life.
In this series, the wisdom of the Enneagram will help us to discover the "vices," or driving emotions, that constrict the life force in each of the nine types.  Through attention to the spiritual struggle and opportunities of each of the nine types, we will learn how to work with these constrictions.  This is largely a matter of cooperation with grace.  The Spirit safely and lovingly invites us into more receptive ways of being characterized by "virtues."
A solid, introductory level understanding of the Enneagram and its nine types is a prerequisite for this program.  Those who attended Cranaleith's The Enneagram: A Tool for Spiritual Growth during Fall 2022 or viewed the on-demand videos from it will meet this requirement.
Learn more about the Enneagram and how it can help you: Enneagram Series 22-23
Stay Tuned for more of The Enneagram as a Spiritual Resource: An Online Series.  
Facilitator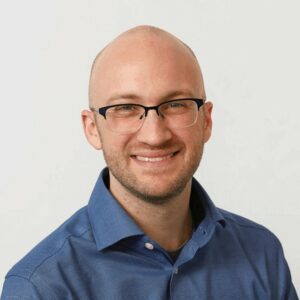 Nicholas Collura
Nicholas Collura is a spiritual director and visiting retreat director at St. Raphaela Center in Haverford, PA.  A board-certified healthcare chaplain and Enneagram teacher, he also co-coordinates EcoPhilly, a faith-based organizing initiative dedicated to creation care in the Archdiocese of Philadelphia. He earned a Master of Divinity and trained as a spiritual director…
Learn more about Nicholas Collura