The Enneagram: A Tool for Spiritual Growth – on demand
Nicholas Collura
Open Dates
On Demand Programs from Cranaleith:
Purchase a copy of Nicholas Collura's presentations for this program, presented online in September-October, 2023.  You will receive a pdf of links to the videos from each of four sessions.  You may then watch the videos at your leisure.
Why the Enneagram?  Why now?
Pursuing spiritual work without working on our personality
typically results in a lack of resolution of deep-seated issues and a lack of true integration of our spirituality….
This perspective can profoundly shift our understanding.
As we begin to re-enter personal and professional relationships that were long put on hold, we may find ourselves experiencing conflict that was not there before.  Our faith may have grown weaker or grown stronger, or perhaps it has simply changed. The time may be right for spiritual renewal.
The Enneagram can help.  Commonly described as a set of nine fundamental personality types, it is more accurately a map of the human psyche.  Our ego provides each of us a lens through which we view the world and the lens can get in the way of growth.  The Enneagram enables us to recognize our lens and begin to expand our spiritual awareness to include other ways of seeing reality – and we may even understand other people better, too!
In this first part of Cranaleith's Enneagram series, learn about the nine personality structures in ways that are enlightening both to beginners and to those with knowledge of the Enneagram.
Session 1 – Introduction to personality theory and exploration of the human heart center where shame is powerful
Session 2- Introduction to Enneagram history and exploration of the human head center where fear drives us
Session 3 – Introduction to the inner dynamics of the Enneagram and exploration of the human gut center where anger rises
Session 4 – Integrating session and finding ourselves on the Enneagram
Learn more about the Enneagram and how it can help you: Enneagram Series 22-23
Stay Tuned for more of The Enneagram as a Spiritual Resource: An Online Series.  This recorded program will give you a solid basis for participating in upcoming programs!
Facilitator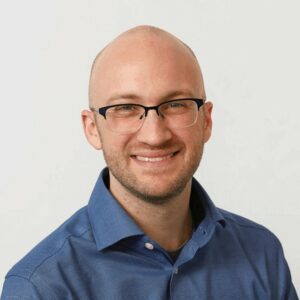 Nicholas Collura
Nicholas Collura is a board-certified chaplain and Director of Pastoral Care at Holy Redeemer Health System. He earned a Master of Divinity and trained as a spiritual director at the Boston College School of Theology and Ministry, and he serves as a visiting retreat director at St. Raphaela Center in Haverford, PA. A former Jesuit,…
Learn more about Nicholas Collura