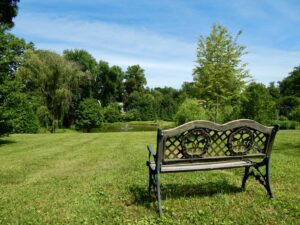 Retreats are a time to withdraw from the busyness of life so we can reflect on and deepen our relationship with God.  Our retreats call for receptivity to the movements of the Spirit and are adapted to the needs of each individual.  Use this time for rest, prayer, discernment and/or reflection.  We look forward to welcoming you with mercy hospitality! 
Do you wish to come to Cranaleith?  We are now taking reservations.  Please choose below the type of retreat you want  and submit an interest form.
Would you rather Zoom in from somewhere else?  Take a virtual retreat with us.  Stay at home or hang out in the mountains or at the beach and log in once/day to meet with one of our experienced spiritual directors. 
Choose the option below that suits you best and submit an interest form.  Our staff will review your request to make sure we can accommodate your needs and that what you seek in a retreat aligns with our mission.  We will get back to you promptly, usually within 24-72 hours.