Ways to Give
You have two hands.
One to help yourself,
the second to help others.
Now more than ever the world needs Cranaleith. Now more than ever there is a shared, common desire for personal and societal transformation. Now more than ever we need your support. Please participate in this ongoing process of personal and societal transformation by making a gift to Cranaleith Spiritual Center.
Donate online. Click here.
Donate by check.
Make it payable to:
Cranaleith Spiritual Center
13475 Proctor Road
Philadelphia, PA 19116
Matching Gifts
You can double or triple your gift. Just send us your or your spouse's company matching form and we'll do the rest.
Donate Through the United Way
Designate your gift to Cranaleith through United Way of Greater Philadelphia & Southern New Jersey.
Fill out the top half of the United Way Campaign Pledge Form
Write our Donor Number: 12596
Write our Agency Name as Cranaleith Spiritual Center
Designate the amount you want to give
Memorials & Tributes
Contributions in memory of a loved one would give others access to Cranaleith. Please consider providing for such an enduring gift of compassion. Or, you may wish to recognize someone in gratitude on a special occasion by making a contribution to Cranaleith in their honor. It is a meaningful way to connect them to a transforming grace for our world.
Additional Information
To discuss other giving opportunities such as estate plans or gifts of stock, or for any other questions regarding gifts to Cranaleith, please contact us at 215-934-6206.
Shop and Give
Make your Amazon purchases through AmazonSmile and select Cranaleith Spiritual Center as your charity of choice – At no additional cost!

Video: Sanctuary in All Seasons
Volunteer
If you can offer your time to assist in preparing and serving meals, office work, mailing or helping with the grounds, please contact us at 215-934-6206 or info@cranaleith.org.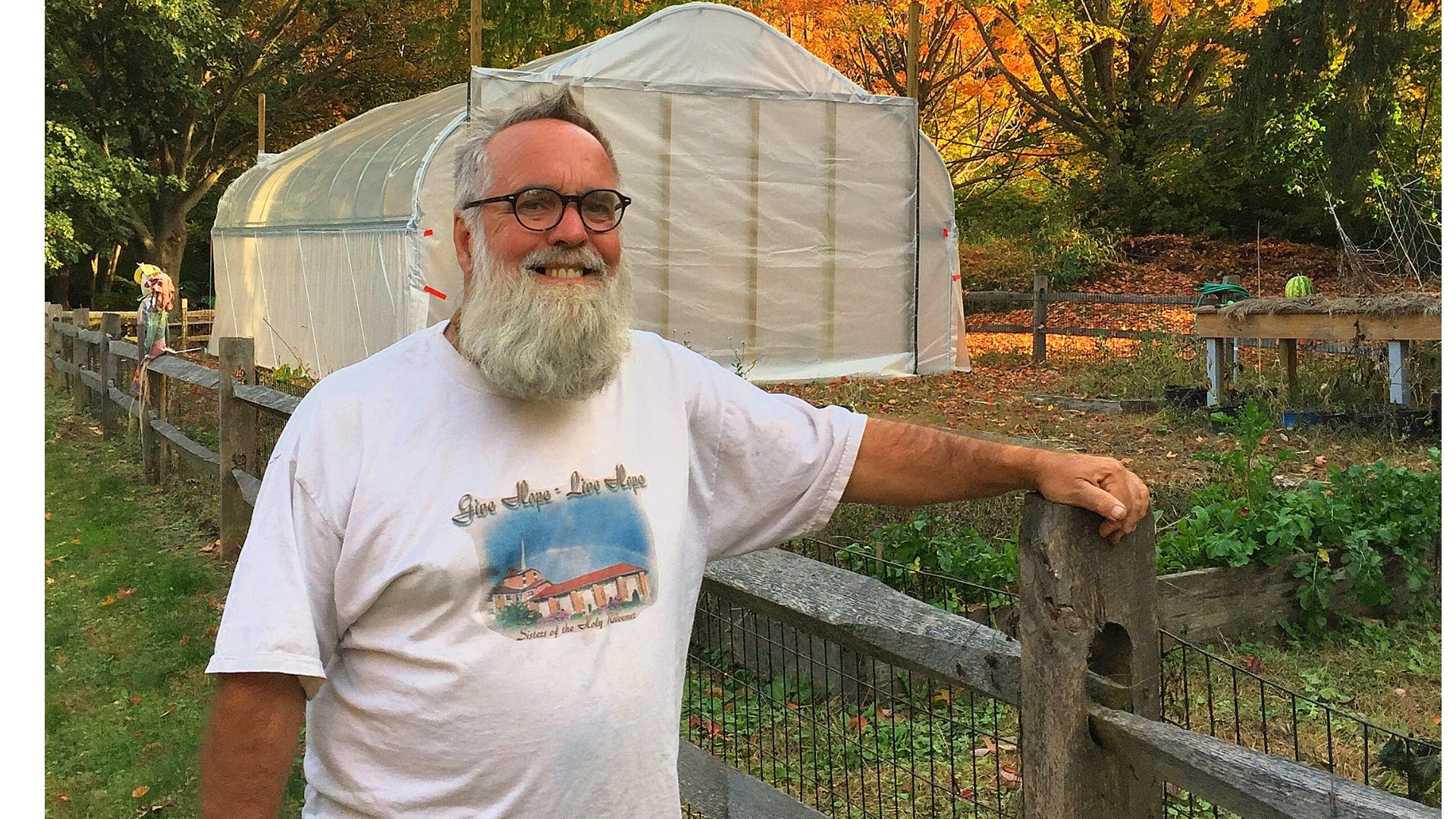 Stories of Transformation
Carena carries a story of PTSD, military sexual trauma, depression and homelessness yet she found her own sacred worth and strength awakened at Cranaleith. Her heart was softened and opened. As a result, Carena has expressed a desire to live out of a more merciful, hopeful vision for her own life and for our world. She has begun working with gang members, "because their eyes are dead, but there is something precious buried inside."