Converting Vice to Virtue with the Help of the Enneagram (online)
Nicholas Collura
February 9, 2023
According to the legendary Enneagram teacher Helen Palmer, all of us have a connection to a vital "life force" that can carry us through difficulty.  Yet this life force becomes constricted as we develop defense mechanisms to protect us from the hard edges of life.
In this series, the wisdom of the Enneagram will help us to discover the "vices," or driving emotions, that constrict the life force in each of the nine types.  Through attention to the spiritual struggle and opportunities of each of the nine types, we will learn how to work with these constrictions.  This is largely a matter of cooperation with grace.  The Spirit safely and lovingly invites us into more receptive ways of being characterized by "virtues."
Session 1 – Introducing the Theory of Vices and Virtues and Building a Learning Community
Session 2 – Spiritual Work with Types 9, 1 and 2
Session 3 – Spiritual Work with Types 3, 4 and 5
Session 4 – Spiritual Work with Types 6, 7 and 8
This course will include teaching, group and partner work, mindfulness practices and demonstrations of the "panel" method of exploring participants' own experiences.
By the end of this course, participants will:
Gain insight into the spiritual limitations and possibilities of their own personality structure;
Identify the presence of the virtues and vices of other personality types within their own experience;
Experience and practice concrete methods for personal growth and integration; and
Feel more comfortable accompanying spiritual directees of a variety of type structures.
A solid, introductory level understanding of the Enneagram and its nine types is a prerequisite for this program.  Those who attended Cranaleith's The Enneagram: A Tool for Spiritual Growth during Fall 2022 or viewed the on-demand videos from it will meet this requirement.  Those who have acquired their own understanding of the system are invited to contact the instructor to see if this current program is appropriate.
Private sessions with the instructor are possible for those who wish to develop further clarity on their own personality type prior to the course.  Write to programs@cranaleith.org to inquire.
Purchase the on-demand videos from the Fall 2022 Enneagram program, The Enneagram: A Tool for Spiritual Growth.
Learn more about Cranaleith's ongoing series of programs on the Enneagram: Enneagram Series 22-23 (2).
Facilitator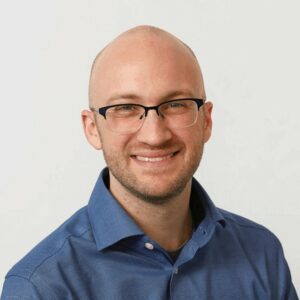 Nicholas Collura
Nicholas Collura is a board-certified chaplain and Director of Pastoral Care at Holy Redeemer Health System. He earned a Master of Divinity and trained as a spiritual director at the Boston College School of Theology and Ministry, and he serves as a visiting retreat director at St. Raphaela Center in Haverford, PA. A former Jesuit,…
Learn more about Nicholas Collura