For immediate release: June 9, 2021
PHILADELPHIA, PA: The Pennsylvania Historical and Museum Commission (PHMC) awarded an $11,344 Keystone Historic Preservation Grant to Cranaleith Spiritual Center for the restoration and preservation of stone masonry on its historic Somerton campus. The funds, which will be matched by Cranaleith, will support the restoration of the stone porch steps of Mill-Rae (the historic main house on the property) and a set of stone access stairs connecting Mill-Rae to the modern Education and Conference Center.
"As stewards of Mill-Rae, it is our goal to preserve the historic property and make it accessible to those who seek spiritual solace and renewal," said Deborah Kost, executive director of Cranaleith Spiritual Center. "Thanks to the generous support of the Pennsylvania Historical and Museum Commission, we will continue to improve our guests' experience with Cranaleith, Mill-Rae and the surrounding landscape."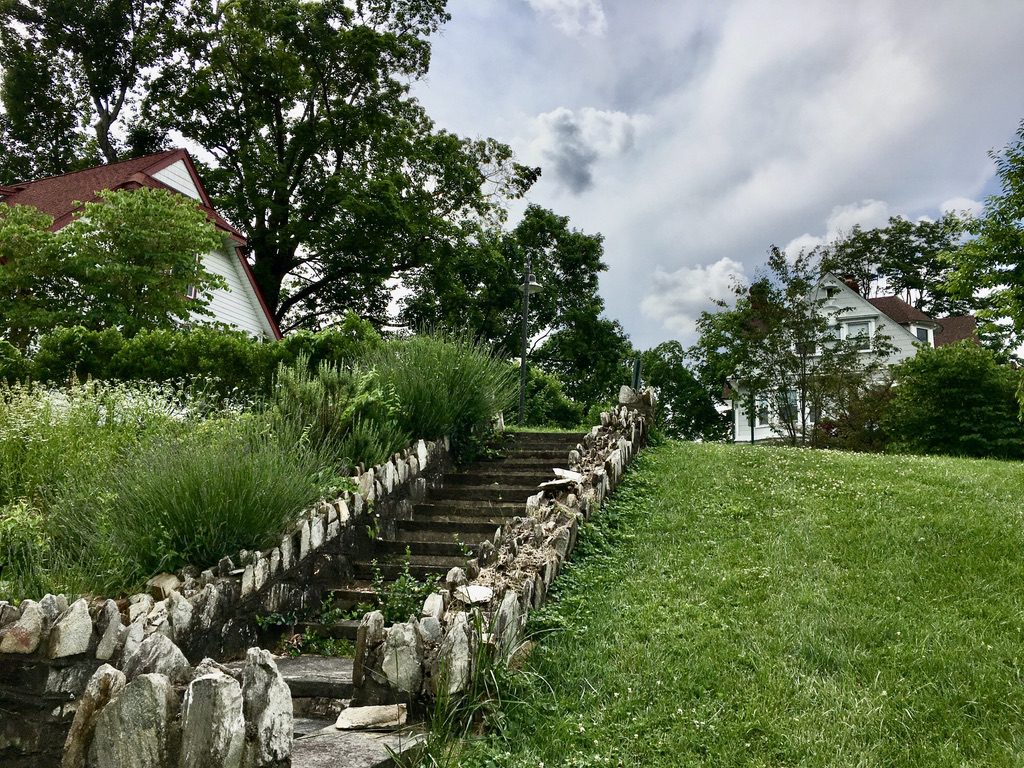 The preservation work, which will be completed by Premier Building Restoration, Inc. in fall 2021, coincides with preparations for "What Minerva Built," the first exhibition to survey the work of Mill-Rae architect Minerva Parker Nichols. The exhibit, supported by the Pew Center for Heritage & Arts, is scheduled to open at the Weitzman School of Design at the University of Pennsylvania in 2022.
To learn more about this exciting project, please contact Cranaleith Spiritual Center. Following Philadelphia and CDC guidelines, Cranaleith will increase its on-site capacity to 50% on July 1, 2021. Please call 215-934-6206 ext. 100 to plan your private and group retreat, meeting or staff development retreat.