Contemplative Ecology
"Nature cannot be regarded as something separate from ourselves. We are part of nature, included in it and thus in constant interaction with it." – Pope Francis, Laudato Si
Cranaleith is a haven for those who yearn for rest, silence, and communion with God through nature. We provide our guests a quiet sanctuary away from the noise and the busyness of everyday life. Creative and hands-on programs, such as gardening, farm practices, and cooking, are employed to raise awareness about care for the earth and each other.
What is Contemplative Ecology?
We are connected to the whole of the universe and a part of a larger, deeper community made of humans, animals, plants and the earth. Contemplative Ecology strives to integrate our deepest spiritual yearnings with our personal and communal commitment to protect the Earth through sustainable and mindful living.
Mar
29
Sun
Science and Spirituality: Partners in the Dance
Mar 29 @ 1:00 pm – 3:00 pm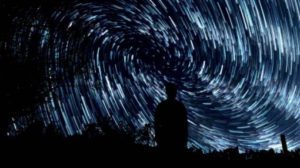 Science and spirituality are like two amicable dancers, rocking 'n rolling us away from outdated views of reality while twirling us into new and expanded states of awareness. By participating in this workshop and joining in the dance, we are two-stepped into cutting edge concepts and spun into deeper and more profound truths about ourselves, our planet and the cosmos at large.
Presenter: Marlene Skrobak, RSM