by Leslie Porreca, RSM

What Is Slow Living?

SLOW stands for Sustainable, Local, Organic and Whole and is inspired by the slow food movement, which started in Europe.
When I think about slow living, I think about how I intentionally live on this planet Earth. I think about wholeness, about creating community around caring for the Earth. My hope is that people reading this blog will take this idea and bring it back to their own situations/lifestyles. The slow living lifestyle will look differently for everyone, but the essence is the same. What we as Sisters of Mercy offer are observations for reflection and discussion, practical suggestions, information sharing and perhaps some gentle guidance stemming from our own thoughts and experience as residents of this planet who are inclined to ponder such things.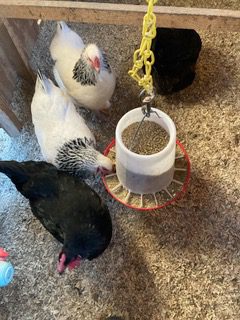 According to the Slow Living Summit, "The Slow Living Vision is of an Earth where humankind, honoring and celebrating the profound connectedness of all people, places and living beings, gives back by co-creating mutually supportive communities, bioregions and economic systems — and where we combine the wisdom of the past with a vision for the future to ensure a balanced, fulfilling way of life for all generations to come."
Slow Living for the Spirit
When you learn more about the concept of slow living, you'll find connections to your spiritual life. A days's events are not just something to get through or completed, but opportunities to practice mindfulness, openness and receptiveness, allowing the experiences to become a part of your conscious living. It takes practice to become spiritually awake and live out of that awareness of what nourishes your mind, heart and spirit.  This practice, done with intention, can change your experience with life's routines, your interactions with others, and how you respond to the world around you.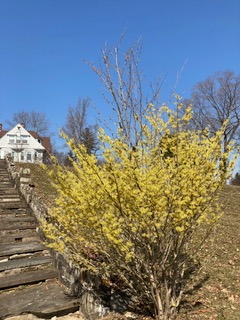 As we enter the season of spring, thoughts turn to preparing the garden and starting seeds. Or you may be thinking of new life, Easter and how life is resurrected in nature and your spiritual life. In our garden, the perennials are starting to bud out. The witch hazel is the first tree/bush to flower which is a welcoming sign to the Cranaleith bees, who are searching for nectar that they need to restart the cycle of their life. Did you ever wonder why most animals give birth is spring? Our chickens start laying more eggs in spring as the light of day increases because they are attune to the seasons. Let us start (or restart!) our slow living process, making the way together.
What does slow living mean to you? I invite you to share your thoughts in the comments below along with suggestions for topics to cover in this blog and future Cranaleith programs!