The Labyrinth: Where Psyche Meets Spirit
Athena Dugan and Rasheeda Hastings
May 20, 2023
"The Labyrinth is a spiritual tool that has many applications in various settings.
It reduces stress, quiets the mind and opens the heart.  It is a walking meditation,
a path of prayer and a blueprint where psyche meets Spirit."
Rev. Dr. Lauren Artress
Labyrinth facilitators, Athena Dugan and Rasheeda Hastings, invite you to walk the sacred path of the labyrinth.  It is a meandering path with a steep history.  It is an archetypal pattern that is walked.  The labyrinth walk is a contemplative and spiritual practice for many.  There are many reasons to walk a labyrinth – for solace, strength, clarity, and insight, to name a few.
During this workshop, we will connect to ourselves and the world; we will walk the labyrinth to quiet our minds for whatever we seek to release during this time.  We will process our experience through reflection, using art and symbolic expression.
With an open mind and heart, be present and allow the labyrinth to empower you, one step at a time.  Join us to experience your walk on this sacred path.  Your journey continues.
Facilitators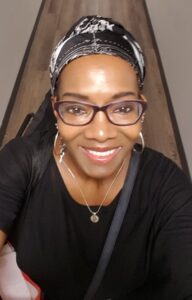 Athena Dugan
Athena Dugan creates Labyrinths and one-of-a-kind jewelry and crafts. She is Volunteers Coordinator and Regional Representative with the Labyrinth Society. She hosts monthly online Handheld Labyrinth Walks, and is host of the blog/talk radio, Living Labyrinths. Athena is the founder of Walkers of the Labyrinth. Walkers of the Labyrinth creates…
Learn more about Athena Dugan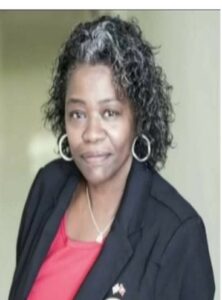 Rasheeda Hastings
Rasheeda Hastings is a Spiritual Director and labyrinth walk facilitator who resides in Philadelphia. Rasheeda was initially drawn to the Labyrinth as a calming meditation in movement. She became a Certified Labyrinth Facilitator through Veriditas, a non-profit organization that provides training and support of labyrinth facilitators worldwide.  She is a…
Learn more about Rasheeda Hastings