"A Brave and Startling Truth:" An Ash Wednesday Morning Retreat – online
Maria DiBello, RSM
March 2, 2022
We begin the Lenten Season turning to our God in confidence and longing.
"You desire truth in my inmost being.  Teach me wisdom of heart."
Psalm 51:6
During this morning of prayerful renewal, we will open the truth of our lives and our world to the gaze of Mercy.  With courage and joy, we will awaken to the wisdom of heart we discover…to be so tenderly loved …to be so deeply entrusted.   Through silence, prayer, poetry and song, we will explore the mystery woven in creation,  woven within us and among us all.   Come, join us.
*title drawn from a poem of Maya Angelou
Facilitator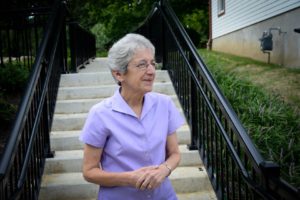 Maria DiBello, RSM
Maria DiBello, RSM is a member of the Sisters of Mercy of the Americas. Her experience includes adult faith formation, pastoral ministry, spiritual direction, and retreat ministry. She also has experience in elementary and secondary education. For many years, Maria provided pastoral leadership in a rural Southern community that was…
Learn more about Maria DiBello, RSM