And God's Daughters Shall Lead Them
Phaedra D. Blocker, DMin
September 29 - 30, 2023
"There is no suggestion whatsoever in scripture or the history of Christ's people that the gifts of the Spirit are distributed along gender lines."
Dallas Willard
Christian women in every age and tradition have long known this to be true. God has called us, gifted us, and graced us with wisdom, creativity, and diligence to lead in various capacities in the Church. Women leaders (clergy and lay) from all Christian denominations are invited to this rich and restful ecumenical retreat, celebrating the leadership of women in the Church. We will center our times of group reflection around considering the leadership of various women in the Bible and the Church. Our spacious schedule for the weekend will also include times of worship, as well as time for solitude and recreation. We hope to create an experience that will encourage and inspire you as you walk in God's call to lead!
Arrival on Friday between 4:30-5:30 p.m.  Dinner Friday at 5:30 p.m.  Breakfast on Saturday at 8:30 a.m.  Lunch on Saturday also included.
Choose between commuting or staying overnight at Cranaleith.
As of 9/5/2023 overnight accommodations are fully booked. Commuting option still available.

Facilitator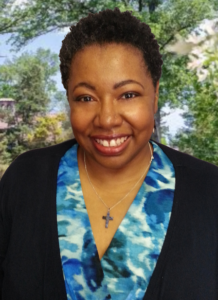 Phaedra D. Blocker, DMin
Rev. Dr. Phaedra D. Blocker is a preacher, teacher, consultant, retreat leader, and singer. Founder and Principal of Word&Wisdom, she is dedicated to empowering individuals and organizations (particularly clergy and congregations) to move toward wholeness and actualize their potential as agents of change and shalom in the world. She is also the…
Learn more about Phaedra D. Blocker, DMin