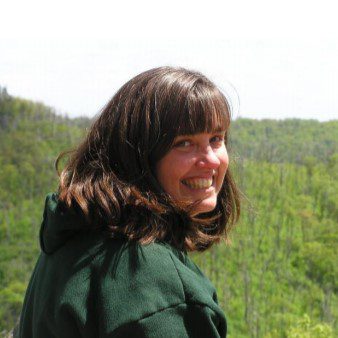 Author, public speaker, and educator Christine Marie Eberle passionately explores the connections between Scripture, spirituality, and everyday life.  A college campus minister for the 26 years, Christine is now focused on a new ministry: leading retreats, giving talks, performing dramatic interpretations of Biblical women and pondering her next book.  She also cantors for her parish, St. Vincent DePaul in Germantown.
Christine served for 15 years as the director of campus ministry at Gwynedd Mercy University and for 11 years as the associate director of the Newman Center at West Chester University. Her background also includes full-time volunteer work in a house of hospitality for homeless people in Richmond, Virginia, and a year of training as a chaplain at the Hospital of the University of Pennsylvania.  She has a master's degree in pastoral ministry from Boston College, and a bachelor's in theology and English from St. Joseph's University.
In person and on the page, Christine desires both to feed the faithful and offer nourishment to people skeptical or weary of religion, insistently asking: Where is God in all this? She has found answers to this question in some surprising places and she shares those answers–and those places–in her first book, Finding God in Ordinary Time.