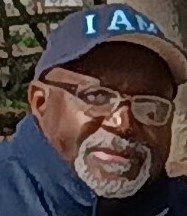 Bernard Weeks is the creator and facilitator of the Empowerment through Self-Awareness Seminar.  He is a graduate of Springfield College, magna cum laude, and the University of Metaphysics, Bachelor of Metaphysical Science.
Bernard is a retired human services professional with over forty years' experience.  This includes five years as a case manager at Saint John's Hospice, a men's shelter in Philadelphia.
He has developed and presented the following workshops: Stress Management for the Pennsylvania prison system, Spirituality in the Workplace  for the Archdiocese of Philadelphia, and Staff Development Training for the R. W. Brown Community Center.  For several years, Bernard presented his Empowerment through Self-Awareness Seminar at Our Brother's Place, a men's shelter in Philadelphia.
In 1995 Bernard pioneered a program in his community for young African American males called "Boys to Men Discussion Group," a rites of passage concept. Also, from 1998-2000 he served as director of the men's ministry at Transformed New Life Christian Fellowship in Mount Holly, NJ.
In 2006, he attended a Men's Rite of Passage with Franciscan priest Richard Rohr.  In the same year, Bernard relocated to Winston-Salem, NC, where he was involved in community outreach by volunteering to present his Empowerment Seminar at "FTCC" Daily Reporting Center and at the Forsyth Jail & Prison Ministries Plan to Prosper (PTP) Program.
Bernard is currently one of the lead facilitators with Men's Empowerment Network of Ardmore, PA.
His personal motto is:
WE WILL MANIFEST OUR GREATNESS BY LIVING THE PRINCIPLES.
Events with Bernard Weeks
Awareness and Oneness: Finding New Spiritual Pathways for Men (onsite)
June 24, 2023
There is only one core sin… the belief that we are somehow separate from God. Richard Rohr, OFM Move beyond habitual, fear-based thoughts and emotions and become AWARE of an inner knowing, an open mind/heart coherence allowing us to experience and embody more of the divine flow of the life…