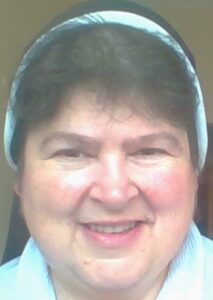 Sr. Michele is a native of Schuylkill County, born in Pottsville, PA, and raised in Port Clinton, PA.   She attended Nativity BVM High School in Pottsville and completed undergraduate studies in psychology, Spanish and secondary education at Chestnut Hill College. She later received an MA in Theology and Ministry from LaSalle University.
Sr. Michele entered the Sisters of the Holy Family of Nazareth in 1989 in Puerto Rico and has spent thirty-four amazing years following Jesus on a wild adventure from Philadelphia to Chicago and Texas and most recently back to northeast Philadelphia. She has served in education, childcare, parish and youth ministry, community leadership and vocation and formation ministries.
She loves to create art, be near water, especially the ocean, capture nature in photography, offer spiritual activities, play in the kitchen and obsess over squirrels.
Events with Michele Vincent Fisher, CSFN