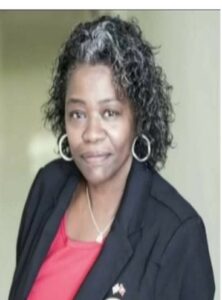 Rasheeda Hastings is a Spiritual Director and labyrinth walk facilitator who resides in Philadelphia.
Rasheeda was initially drawn to the Labyrinth as a calming meditation in movement. She became a Certified Labyrinth Facilitator through Veriditas, a non-profit organization that provides training and support of labyrinth facilitators worldwide.  She is a member of the Labyrinth Society and Walkers of the Labyrinth.  She enjoys the labyrinth as a spiritual practice and a way of connecting to her inner self along the turns while walking.
Rasheeda also holds certificates Mindful Resilience Training and Reiki. She enjoys meditation, Tai Chi, and yoga.  It is Rasheeda's desire to take her ministry of Spiritual Direction and the Labyrinth experience into the world, expanding accessibility and inclusion to all.
Events with Rasheeda Hastings
Winter Solstice Labyrinth Walk (onsite)
December 21, 2023
As the end of 2023 approaches, so does the Winter Solstice.  For those of us in the northern hemisphere it is the longest night of the year and the shortest day.  As we pass through this time, change happens and the days begin to lengthen.  When we can welcome the…