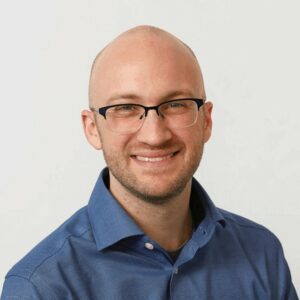 Nicholas Collura is a spiritual director and visiting retreat director at St. Raphaela Center in Haverford, PA.  A board-certified healthcare chaplain and Enneagram teacher, he also co-coordinates EcoPhilly, a faith-based organizing initiative dedicated to creation care in the Archdiocese of Philadelphia.
He earned a Master of Divinity and trained as a spiritual director at the Boston College School of Theology and Ministry.  A former Jesuit, Nicholas has also ministered on several college campuses, at a L'Arche community in the Pacific Northwest and at juvenile halls and adult state prisons in California.
His website is www.nicholascollura.com.
Events with Nicholas Collura
The Enneagram: A Tool for Spiritual Growth - on demand
Open Dates
On Demand Programs from Cranaleith: Purchase a copy of Nicholas Collura's presentations for this program, presented online in September-October, 2023.  You will receive a pdf of links to the videos from each of four sessions.  You may then watch the videos at your leisure. Why the Enneagram?  Why now? Pursuing…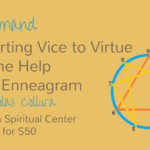 Converting Vice to Virtue with the Help of the Ennegram - on demand
Open Dates
On Demand Programs from Cranaleith: Purchase a copy of Nicholas Collura's presentations for this program, presented online in February-March, 2023.  You will receive a pdf of links to the videos from each of four sessions.  You may then watch the videos at your leisure. In this second part of Cranaleith's…
Spiritual Cataracts and New Horizons: The Holy Ideas of the Enneagram - on demand
Open Dates
On Demand Programs from Cranaleith: Purchase a copy of Nicholas Collura's presentations for this program, presented online in September-October, 2023.  You will receive a pdf of links to the videos from each of four sessions.  You may then watch the videos at your leisure. In this third part of Cranaleith's…