Hello Again From Cranaleith:
We face into the sacred days of Holy Week this year sharing the cross of Jesus with brothers and sisters throughout the earth.
This week,we offer opportunities to enrich your entry into Holy Thursday, Good Friday and Holy Saturday. Through the hope we share, may you find on Easter that "the world is new."
All of us at Cranaleith continue hold you in our love and prayer, so grateful for the gift of your faith and for the countless ways you heal our world with your tenderness and your trust.
Connect From Home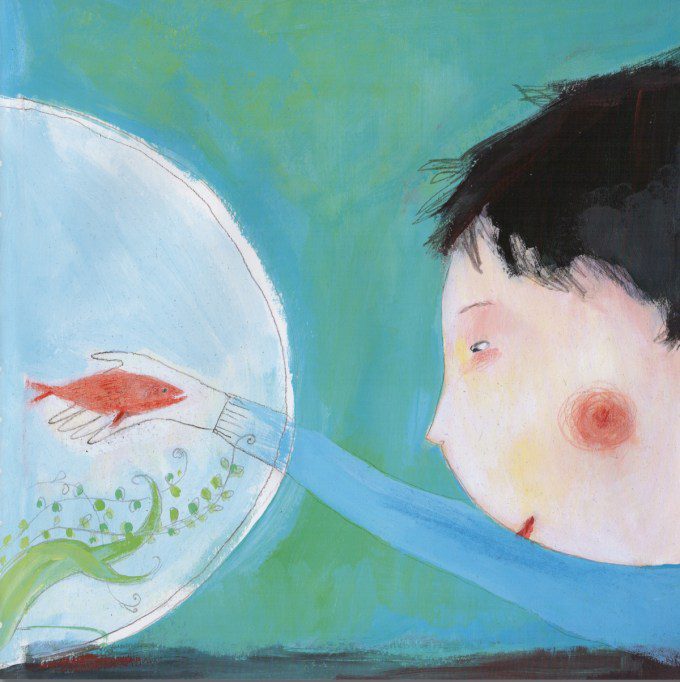 April is National Poetry month. As we at Cranaleith accompany you through these anguishing days to the peace of Easter, we'd like to periodically offer you some poems to carry our presence and our prayer to you.
Do you have a favorite poem you'd like to share that might touch someone else as it has graced you? Please send it to us at info@cranaleith.org.
 We'll try to make some of them available so we can weave your spirits in blessing and support.
We begin by offering a poem from the children's book A Poem That Heals Fish by Jean-Pierre Simeon.
A poem
is when you have the sky in your mouth.
It is hot like fresh bread,
when you eat it,
a little is always left over.
A poem
is when you hear
the heartbeat of a stone,
when words beat their wings.
It is a song sung in a cage.
A poem
is words turned upside down
and suddenly!
the world is new.
Reflect From Home
How are we to understand the suffering in our lives? Are these periods in which God simply abandons us? We look to the suffering, death and resurrection of Jesus for a pattern, a way through. St. Paul tells us that Jesus is the firstborn of the dead; we too will die and rise. Most Christians think this only applies to the end of their physical life, but God wants us to know that this pattern of dying and rising is part of everyday Christian living. Learn to be a person of hope. More information and registration to come.
Resources From Home
Holy Week Resources
With public celebrations of Holy Week/Easter ceremonies cancelled as  a result of the global COVID-19 pandemic, the following digital resources may be of interest. Source: Mercy World. 
Click here
Meditation
Soul Care – Reflections on Lent – Video

Source: GodSpace. 
Click here

Let us Gather in Spirit and Practice Meditation- Blog,
Source: Leslie Porreca, RSM,
Click here

Connect With Us Online
Get daily prayers, reflections, blog posts and images from our beautiful property via our website and social media channels.
May Christ, the Morning Star who knows no setting, find this light ever burning in our hearts – The One who gives his light to all creation, Who teaches us to care for each other…and who lives and reigns for ever and ever. Amen.