No Margin, No Mission: Taking Your Nonprofit to the Next Level of Success
Dr. Duane A. Carter, EdD
July 26, 2023
Our world is facing unparalleled challenges—slow economic growth, declining public and private funding, tight budgets and rampant uncertainty. In this environment, the work of nonprofit organizations has never been more challenging—or more important.
During this workshop you will learn of real world examples and practical methods to ensure your organization obtains needed resources, provides quality services, acquires and develops talent, influences donors, funders and policy makers and reimagines your enterprise to capture emerging opportunities. The workshop will provide opportunities to learn and network with other nonprofit leaders through presentations and discussions. Attendees will gain a better understanding of the data driven models and tools to help reimagine your nonprofit.
This workshop will provide attendees with:
Insights and trends facing nonprofits
Tools, strategies and leading practices to grow your nonprofit
Practical steps to compete and win in the competition for value creation
A clear understanding of the adaptive leadership qualities needed today, and in to the future
Dr. Carter challenges you to shift your mindset. Rather than measuring success based on Return on Investment (ROI), you will learn to demonstrate your Value on Investment (VOI), showing the community how your organization makes a bigger difference than others. Instead of money made and profits banked, it is about money raised and people served. Articulating VOI is crucial if you want to gain stakeholder engagement and commitment of both time and treasure to achieve your organization's mission.
This workshop is perfect for nonprofit directors, board members, and those thinking of starting a nonprofit.  
Program includes: light breakfast, lunch, workshop, and a copy of Dr. Carter's book, No Margin, No Mission.
$75-Early bird special! Book now and get $22.00 off. Offer valid until May 31, 2023.
$97-Price after May 31, 2023.
Please contact info@cranaleith.org for group discounts and lodging needs. 
Facilitator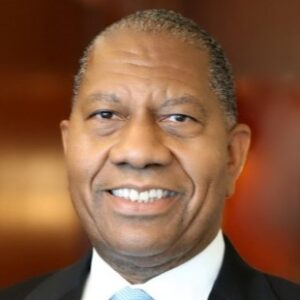 Dr. Duane A. Carter, EdD
Dr. Carter is the president of the Value Growth Group, which specialize in value enhancement and growth opportunities for organizations. His proven experience in strategy, business development, operations, organizational effectiveness, and finance helps organizations grow and improve product and services that lead to increased market value. Prior to leading the…
Learn more about Dr. Duane A. Carter, EdD