Be Like a Watered Garden: An Ash Wednesday Retreat (onsite)
Scott Hutchinson
February 22, 2023
If you remove the yoke from among you,
    the pointing of the finger, the speaking of evil,
if you offer your food to the hungry
    and satisfy the needs of the afflicted,
then your light shall rise in the darkness
    and your gloom be like the noonday.
Isaiah 58: 9a-10
What potential does Lent hold for us?  Can the traditional practice of fasting really make a difference?  Isaiah 58:1-12 invites us to raise our expectations – both of our own behavior and its impact on ourselves and the world.
The "fast that God chooses" for us is much more than giving something up.  We are being unburdened and unshackled from powers and perceptions that have long distorted our living, opening us to newly realized intimacy with the Divine.  The release we experience personally is deeply woven with the deliverance of our neighbors from crushing forces of oppression.
This text is one for our times.  Removing the yoke from among us, the pointing of the finger, the speaking of evil make way for transformed relationships and vibrant new expressions of community.  We can become "like a watered garden."  Come to Cranaleith as we set out on a disciplined Lenten journey infused with God's liberating love.
The day together will include prayer, biblical reflection and dialogue, practices of deep listening, and heartfelt song.
Facilitator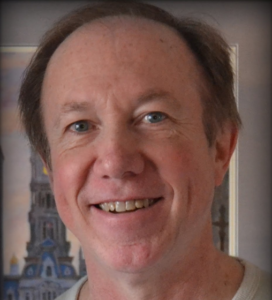 Scott Hutchinson
The agape life of Jesus has sung a love song to Scott Hutchinson as long as he can remember. Scott is an ordained minister in the United Church of Christ, serving in local congregations for more than three decades.  Scott's life and ministry embrace the transforming power of forgiveness, a…
Learn more about Scott Hutchinson