Knit, Crochet, Pray Together, January-March 2023
Cathy Maguire RSM
January 3 - March 28, 2023
This program offers a centuries-old tradition of blending creativity with reflection and sharing of life.  Members work on their own projects or create projects for donation groups.  In addition to Foster Care for Success Red Scarf Project, we also donate
hats, scarves, and mittens to first-graders in a Philadelphia elementary school;
prayer shawls to women veterans;
washcloths, afghans, baby blankets, scarfs and hats to immigrants;
washcloths and soap for homeless transitional centers,
Warm up American Afghan Squares; and
bonding squares for Neonatal Intensive Care Units in the area.
Skills/instruction are shared and fun had by all.  Beginners are welcome.
This program occurs weekly on Tuesday from 1:00 – 2:30 p.m. ET.  Your registration gives you access to as many of the sessions as you wish between January 3 and March 28, 2023.
On the first, third and fifth Tuesdays, the program will take place at Cranaleith, weather permitting.  On the second and fourth Tuesdays, it will be held on Zoom.
Facilitator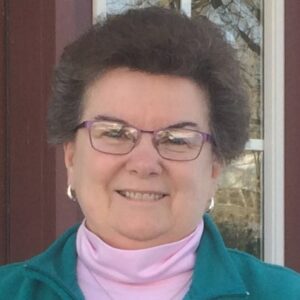 Cathy Maguire RSM
Catherine Maguire RSM, a member of the Sisters of Mercy of the Americas, has over 20 years of experience in non-profit management, as well as program development and delivery. She facilitates retreats, days of reflection, and is a spiritual director. Cathy was the executive director of Siloam, a mind, body…
Learn more about Cathy Maguire RSM