Birthing the Peace of Christ: Advent Retreat Series on Gospel Nonviolence: Part 3 (online)
Michelle Sherman and Josephine Garnem
December 20, 2022
Session 3: Nonviolence and Contemplative Practice
Mystic and theologian, Howard Thurman, believed that a nonviolent approach to racism and violence is possible through contemplative prayer, by which we are transformed in our encounter with God.  In contemplative prayer, we are liberated from thinking of ourselves as somehow separate from everyone and everything else, including God.  Contemplative practices open our eyes to see the injustices in our world through a prism of peace and see the image of God in others.  In this last session of the Advent retreat series, we open our eyes and our hearts to act through love, building a foundation for nonviolent responses to our complex, chaotic and polarized world.
This session will include time for prayer, reflection and small group sharing.
The Series:
December 6: Exploring Nonviolence
December 13: Nonviolence and Scripture
December 20: Nonviolence and Contemplative Practice
Each session stands independently, so come to as few or as many sessions as you wish.
This program is underwritten by Pax Christi USA.  Cranaleith is excited about and grateful for this partnership.
Facilitators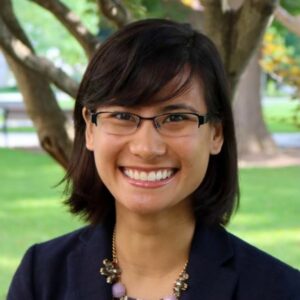 Michelle Sherman
Michelle Sherman (she/her) is the 50th Anniversary Coordinator for Pax Christi USA. She earned a BA from Saint Mary's College and an MA in Theology with a certificate in Pastoral Ministry from Villanova University. She completed the Spiritual Direction Formation Program at Cranaleith Spiritual Center in 2019.  Her previous professional…
Learn more about Michelle Sherman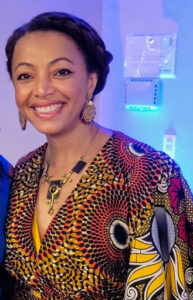 Josephine Garnem
Josephine Garnem is an advocate and grassroots community mobilizer with over twenty-three years of extensive international and domestic experience. She is passionate about racial equity and justice and immigration. Josephine was born in Sierra Leone and has lived and worked in the Middle East, Sweden, Nigeria, Uganda, Cameroon, Haiti, Pakistan…
Learn more about Josephine Garnem