Have Mercy on the Earth: A Retreat on the Eighth Work of Mercy (online)
Marie Michele Donnelly, RSM
January 21, 2023
The Corporal and Spiritual Works of Mercy have long been a roadmap for fulfilling God's direction to "love your neighbor as yourself."  But what about the world God has given us to steward?  Pope Francis has filled in the gap by adding an eighth work of mercy to both lists, Care for Creation.
As a spiritual work of mercy, care for our common home calls for a "grateful contemplation of God's world" (Laudato sì, 214) which "allows us to discover in each thing a teaching which God wishes to hand on to us" (ibid., 85).  As a corporal work of mercy, care for our common home requires "simple daily gestures which break with the logic of violence, exploitation and selfishness" and "makes itself felt in every action that seeks to build a better world" (ibid., 230-31)."
Our time together will explore this clear eco-spiritual calling.
Please join us as we unpack Pope Francis' encyclical, Laudato sì, through prayer, presentation, personal reflection and discussion.  Hopefully our time together will result in deeper awareness and commitment to caring for our precious, fragile planet.
Facilitator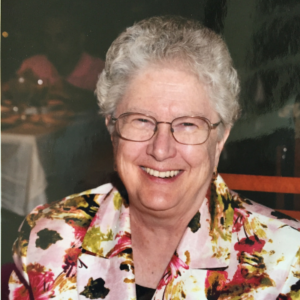 Marie Michele Donnelly, RSM
Marie Michele Donnelly, RSM is a member of the Sisters of Mercy of the Americas. She has extensive experience offering preached retreats to parishes, school faculties, ministry groups, ecumenical groups and religious communities. In addition, she is a frequent presenter for parent and parish groups. Marie Michele has been a…
Learn more about Marie Michele Donnelly, RSM