Practicing Yoga off the Mat (onsite)
Melissa Gyuraki
September 24, 2022
The Yamas and Niyamas are yogic principles that serve as a road map toward a yoga practice, both on and off the mat. Principles include self-compassion, self-study, kindness towards others and more.  Come together for an overview of the philosophy of the 8 Limbs of Yoga as we go on an exploration of how we can practice them in our everyday life.  This event will have a movement piece so please dress comfortably.
A light breakfast of tea, yogurt, fruit and granola will be included.
This program is cosponsored with the Northeast Family YMCA, 11088 Knights Road, Philadelphia, PA 19154; 215-632-0100.

Facilitator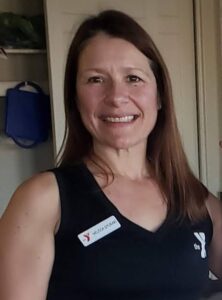 Melissa Gyuraki
Melissa is the Wellness Team Leader at the Northeast Family YMCA. She believes that in order to encompass a healthy lifestyle, one must tend to the whole self and nurture their mind, body and soul. During the pandemic, she was blessed to gain her 200 hour YTT through Samudra Global…
Learn more about Melissa Gyuraki