Undoing the Spiritual Knots of Racism (online)
Maureen O'Connell, PhD
July 21 - August 4, 2022
Racism is an inheritance, a way of seeing and being in the world that gets passed from one generation to the next.  For some, the weight of this legacy and the urgency of divesting from it are unbearably obvious.  For others the dividends of racism are far more subtle but just as insidious.  They gradually tie us in knots of fear and guilt, confusion and anger that keep us from becoming our truest selves.  What's more, there are spiritual dimensions to the inheritance of racism that get handed on and mark certain spaces, rituals, bodies and ways of understanding and relating to God and others as more sacred.  In this way, our communities of discipleship also get tied up in knots that keep us from reaching out with mercy across racial divides.
Most of us recognize that we need to undo these knots, but how?
This program will allow us to take stock of our racist inheritances and reclaim the gifts our spiritual traditions offer for the ongoing work of anti-racism.  Maureen will use excerpts from her new book, Undoing the Knots: Five Generations of American Catholic Anti-Blackness and from a podcast conversation she had with Gloria Purvis of America Media.
You will unearth and examine your own spiritual inheritance where racism is concerned in order to name the knots you need to undo. You will also be guided in developing a spiritual discipline of loosening the knots.  Sessions will include prayer, time for quiet reflection, small group sharing in breakout rooms and activities to foster spiritual growth toward racial justice.
Facilitator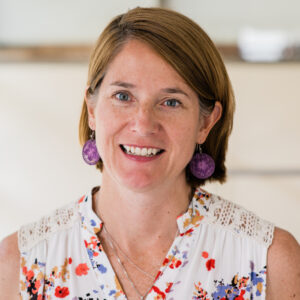 Maureen O'Connell, PhD
Maureen H. O'Connell is an Associate Professor of Christian Ethics in the Department of Religion and Theology at La Salle University. She holds a BA in History from Saint Joseph's University and a PhD in Theological Ethics from Boston College. She authored Compassion: Loving Our Neighbor in an Age of Globalization (Orbis Books,…
Learn more about Maureen O'Connell, PhD