Building a Legacy by Understanding Your Roots (onsite)
Lea Tran
July 16, 2022
How often do you think about your personal legend, what you have accomplished and what you still yearn to do but have yet to find the time or courage to do?  More importantly, what kind of legacy do you want to leave behind for your next of kin or to uplift other human spirits?
Lea has grappled with these questions her whole life.  As a survivor of the Vietnam War and multiple traumas, she came to America with a single determination: to live a peaceful and prosperous life.  However, as the years passed and hard work paid off, finding inner peace remained a constant struggle.  Only when she trusted in God to amend her past, dug deep in her roots and let her story be free, only then, was she able to find peace.  Her book, I Did Not Miss the Boat- Memoir of a Vietnam Hoa Refugee, tells of Lea's journey to resolve the blockage and find her personal legend.
In this day of reflection, you will hear Lea's story and wisdom; you will also have the opportunity to reconnect with your roots to rediscover your brilliance, your purpose.  Is there an invisible blockage inside you that prevents you from building a strong legacy through faith and your personal legend?  Discover new ways to reinvent your legendary purpose.
Facilitator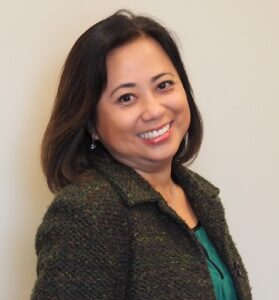 Lea Tran
Lea Tran started her humble life in America as a "boat" person" refugee in 1980.  Her parents as well as her own experiences escaping Vietnam have taught her to transform adversity into opportunity, trauma into triumph.  She renewed her faith and learned to rebuild her life from the harrowing journey.  Now she…
Learn more about Lea Tran