Confrontation & Troublemaking: Gospel Perspectives, four-part series (online)
Bernadette Rudolph
June 7 - 28, 2022
Disagreements are inevitable; how we handle them is where we have options.  Injustices demand that we speak up, but how?  Our polarized society pushes us toward fighting, demonizing one another and cancelling people.  Emotionally, we may find ourselves both grieving and furious.  How can we heal and move in a life-giving direction?
The gospels lay out just such an option.  After all, Jesus was born into conflict – a country ruled by another – and got into trouble with almost everyone.  His actions and teachings state clearly how to confront evil and bring peace.  Yet, the message is complex and living it is challenging.
This series will examine key stories, teachings and themes of Jesus, as well as the messages the gospel writers intended for their historical audiences.  We will have time for reflection and rich conversations, exploring how these stories can guide us through confrontation and troublemaking today.
Each session stands independent of the others, so feel free to join in as many as you can.
Session 1: The Rules of Engagement, June 7
Session 2: Someone I Love Is Saying Outrageous Things, June 14
Session 3: Cancel Culture, Compromise and Grit, June 21
Session 4: It's Not All Up to Us, June 28
Facilitator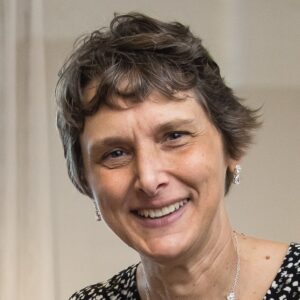 Bernadette Rudolph
With degrees in the liberal arts, religion and religious education and educational leadership, Bernadette has been a volunteer teacher on the Navajo Reservation, a middle school and high school teacher of literature, religion and math, a pastoral minister in a parish setting, a K-8 principal, adjunct faculty at several universities…
Learn more about Bernadette Rudolph