Today Is a Gift: A Retreat Day for Women Veterans (onsite)
Bernadette Rudolph
May 7, 2022
Yesterday is history.
Tomorrow is a mystery.
Today is a gift.
That is why it is called the Present.
– Kung Fu Panda
We all desire to live life and live it to the full.  But we find ourselves busily rehashing the past – making better choices, seizing lost moments, reliving our glory days.  And we worry about the future – how to get everything done, what may go wrong, the unknown.
This is a day to be fully in the present.  By paying attention to today, we will help each other find a way to live with the past, a way to unwrap the fullness of today and a way to live into the future with hope.
There will be time for poetry, conversation, reflection and song.  In addition, professionally trained labyrinth facilitators Rasheeda Hastings and Athena Dugan will help us celebrate World Labyrinth Day.  They will explain the ancient practice of walking a labyrinth to focus attention on the present moment.  Retreatants will have an opportunity to walk Cranaleith's labyrinth.
Transportation assistance available. Write programs@cranaleith.org to inquire.
Facilitator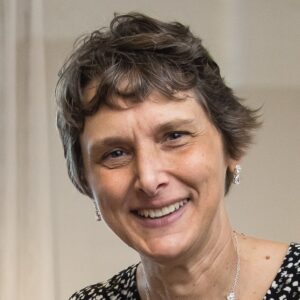 Bernadette Rudolph
With degrees in the liberal arts, religion and religious education and educational leadership, Bernadette has been a volunteer teacher on the Navajo Reservation, a middle school and high school teacher of literature, religion and math, a pastoral minister in a parish setting, a K-8 principal, adjunct faculty at several universities…
Learn more about Bernadette Rudolph