Practicing Yoga off the Mat (onsite)
Jackie Chaszczewicz
May 21, 2022
The Yamas and Niyamas are yogic principles that serve as a road map toward a yoga practice, both on and off the mat. Principals include self-compassion, self-study, kindness towards others and more. Join us for an overview of the philosophy of the Yamas and Niyamas as we go on an exploration of how we can practice them in our everyday life.
Participants should wear comfortable clothing and bring a yoga mat, journal and pen.  A light breakfast of tea, yogurt, fruit and granola will be included.
This program is cosponsored with the Northeast Family YMCA, 11088 Knights Road, Philadelphia, PA 19154; 215-632-0100.

Facilitator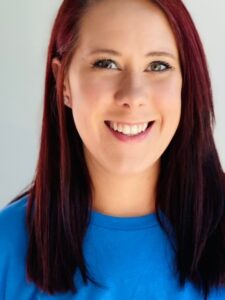 Jackie Chaszczewicz
Jackie is a 200 Hour RYT and meditation teacher. Jackie's time on the mat has helped to manage anxiety and has been instrumental on her journey of self-love and body acceptance. She encourages her students to use yoga and meditation as a way to settle their minds, connect inward and…
Learn more about Jackie Chaszczewicz