A Lenten Journey: Explore Anti-Racism as a Spiritual Practice- online
Ada Renée Williams, Mike Poulin and Daniel Horan, OFM
February 26, 2022
"Being antiracist requires persistent self-awareness, constant self-criticism,
and regular self-examination."
Ibram X. Kendi
Lent beckons us on a journey of self-examination with and in God, who mercifully brings new life into all our hopeless places.  Cranaleith is partnering with the Institute Office of Anti-Racism & Racial Equity of the Sisters of Mercy of the Americas to invite you to grow in awareness of racial bias and the need for racial justice in our world.
This Lenten journey builds on The Spiritual Work of Racial Justice: A Month of Meditations with Ignatius of Loyola by Patrick Saint-Jean, S.J.  Adapting the Spiritual Exercises to racial justice, the book provides readings, reflection, journaling and action for each day.  The author gives some painful examples of racism from the United States, other countries and from his own life as a man of color as he navigates our racially polarized world.
This program features four components:
A half-day virtual retreat, Saturday, February 26, 2022, noon- 4 p.m. ET: During the retreat we will share an overview of the weeks to come, participate in an anti-racism primer and explore Saint-Jean's book along with a variety of spiritual practices.  Daniel P. Horan, OFM, author of A White Catholic's Guide to Racism and Privilege, will be special guest facilitator.
Virtual prompts based on Saint-Jean's book: Each Wednesday of Lent, beginning on Ash Wednesday, you will receive a virtual reflection. About a half-hour in length, these reflections will contain talks, music, art and/or prayer practices.  The prompts will be presented by different members of the Institute Office of Anti-Racism and Racial Equity.
Conversation Circles, Saturdays, March 12, Mar. 26 and Apr 9, 1-2:30 p.m. ET: These are optional times for check-in, supportive discussions, community building and group spiritual direction. If you choose to attend, pre-registration is required.  (Link to be sent later.)
Live Presentation by Patrick Saint-Jean, SJ, Wednesday, March 23, 8 pm ET: This is a hybrid event being held in person at the College of St. Mary's in Omaha, NE and live-streamed via Zoom. Those already in A Lenten Journey program will automatically receive the Zoom link.  Anyone else may register here for just this event.  It is recommended that attendees have read Saint-Jean's book.
Cosponsored with: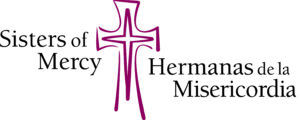 Facilitators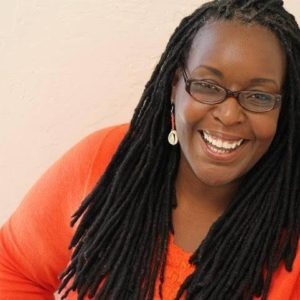 Ada Renée Williams
The Reverend Ada Renée Williams is the Director of the Institute Office of  Anti-Racism and Racial Equity of the Sisters of Mercy for the Americas.  She holds a Master of Divinity from Pacific Lutheran Theological Seminary in Berkeley, Ca., certificates in Black Church Africana Religious Studies and Women's Studies in…
Learn more about Ada Renée Williams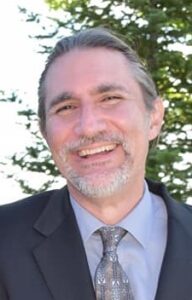 Mike Poulin
Mike Poulin works as a member of the justice team for the Sisters of Mercy of the Americas. He also serves on the core committee for the Institute Office of Anti-Racism and Racial Equity. Prior to joining the Mercy team, Mike worked in Catholic parish ministry and social justice education.…
Learn more about Mike Poulin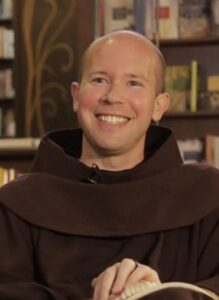 Daniel Horan, OFM
Daniel P.  Horan, OFM, PhD is the Director of the Center for Spirituality and Professor of Philosophy, Religious Studies, and Theology at Saint Mary's College in Notre Dame, IN. He previously held the Dun Scotus Chair of Spirituality at Catholic Theological Union in Chicago.  A columnist for the National Catholic Reporter, he…
Learn more about Daniel Horan, OFM