Claiming Our Joy: Isaiah Prepares Us for Christmas (online)
Bernadette Rudolph
December 16, 2021
Everyone is welcome at Cranaleith!  Request a scholarship here.
Give yourself this morning, nine days before Christmas, to be filled with joy!  Amidst the busy-ness of the holiday season and amidst all that drags down your spirits, God wants you to know that there is love, mercy and peace right now.
The prophet Isaiah proclaimed God's presence in the world so beautifully that we proclaim his words even now each Christmas Eve and Christmas Day.  We will look at passages from Isaiah to connect his hopeful message to your life today.  With each passage there will be time for you to reflect.  There will also be prayer and discussion (to whatever extent is comfortable for you).
You shall be called by a new name
that the mouth of the Lord will give…
You shall be called "My Delight"
… for the Lord delights in you.
   Isaiah 62: 2b, 4
You can attend this program live on Zoom or you can purchase the recording and view it on demand at your convenience.  To receive the on demand recording, click here.
Facilitator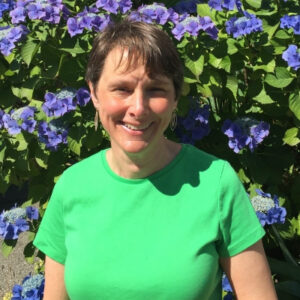 Bernadette Rudolph
Bernadette Rudolph, MA, MS, endlessly explores how God is mixed up in human lives and tries to help others see it as well.  She believes in an incarnated, merciful God who calls human beings to live an incarnated, merciful faith. With degrees in the liberal arts, religion and religious education…
Learn more about Bernadette Rudolph