Advent of Forgiveness (online and onsite)
Scott Hutchinson
December 10, 2021
The season of Advent stirs us to consider anew how divine grace comes to us and the ways we are prepared to receive it.  Mary is graced in terrifying wonder and has choices to make. She responds to a heart-stopping, life-altering, seemingly inconceivable invitation in ways that profoundly reshape her life and open the world to God's transformative, saving power.  Likewise, Joseph is confronted with his own unwelcome and difficult choice of faithfulness and solidarity.  In this dilemma, he discovers freeing grace as well.
So begins the life of Jesus, the incarnation of God's forgiveness.  Join Scott Hutchinson in recognizing the gift of forgiveness in these beloved stories.  Recognize how God's for-giveness invades our lives even now.  What is God entrusting us with – and how will we receive the gift?  Might we also discover that some of the most difficult challenges and choices we face are pregnant with God's give-ness?
This program will be offered in hybrid fashion, that is, both onsite and virtually at the same time.  Click here if you wish to register to attend ONSITE at Cranaleith.
Facilitator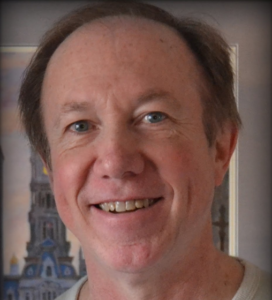 Scott Hutchinson
The agape life of Jesus has sung a love song to Scott Hutchinson as long as he can remember. Scott is an ordained minister in the United Church of Christ, serving in local congregations for more than three decades.  Scott's life and ministry embrace the transforming power of forgiveness, a…
Learn more about Scott Hutchinson