The Waiting Earth: An Eco-spiritual Advent Retreat Series, part 3 (online)
Nicholas Collura
December 13, 2021
This year's observation of Advent comes at a time unlike any other in history: we are reckoning not only with the legacy of a traumatic global pandemic but with a climate crisis that is calling into question the future of the planet and its fragile web of life. Yet Madeleine L'Engle suggests, in a poem, that "it was a time like this" that Jesus was born, a time of the uncanny and the uncertain. What wisdom might we gain for our contemporary existence by meditating on this ancient Christian story? This four-part series will explore connections between traditional Advent themes and eco-spiritual concepts, through which this seemingly idle season of winter cold and spiritual waiting can become the nourishing ground for a greater reverence for, and connectedness to, the earth and the Incarnate One.
November 29 – Deep Time: Cosmic History and Advent Waiting
December 6 – Birth Pains: The Vulnerable Child and the Fragile Web of Life
December 13 – And Ransom Captive Israel: Active Hope and Eco-Justice
December 20 – The Cosmic Christ: Seeing Creation, Seeing God
Each session stands independently, so come to as few or as many sessions as you wish.
Facilitator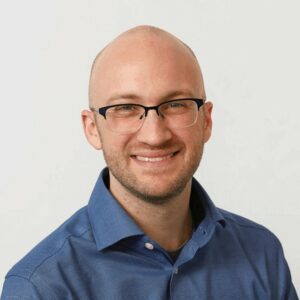 Nicholas Collura
Nicholas Collura is a board-certified chaplain and Director of Pastoral Care at Holy Redeemer Health System. He earned a Master of Divinity and trained as a spiritual director at the Boston College School of Theology and Ministry, and he serves as a visiting retreat director at St. Raphaela Center in Haverford, PA. A former Jesuit,…
Learn more about Nicholas Collura