And Ransom Captive Israel: Active Hope and Eco-Justice, part 3 in The Waiting Earth Series (online)
Nicholas Collura
December 13, 2021
Everyone is welcome at Cranaleith!  Request a scholarship here.
Advent is a story of hope: hope for the coming of Emmanuel, God who will be with us. Crucially, Advent is also a story of liberation, of the ransoming of captive Israel (as the traditional O Antiphons proclaim). This third session in our eco-spiritual Advent series will consider the necessary link between hope and justice, particularly in the face of the climate crisis. Eco-philosopher Joanna Macy speaks of "active hope" as the idea that hope and action are mutually necessary. In this session, we will engage together in spiritual practices that connect us to our inner sources of compassion for our endangered planet; we will look to examples of people who have practiced an activist spirituality rooted in hope; and we will consider how we too might transform our consciousness so that we are attentive to concrete opportunities for action and hope.
The Waiting Earth Series
This year's observation of Advent comes at a time unlike any other in history: we are reckoning not only with the legacy of a traumatic global pandemic but with a climate crisis that is calling into question the future of the planet and its fragile web of life. Yet Madeleine L'Engle suggests, in a poem, that "it was a time like this" that Jesus was born, a time of the uncanny and the uncertain. What wisdom might we gain for our contemporary existence by meditating on this ancient Christian story? This four-part series will explore connections between traditional Advent themes and eco-spiritual concepts, through which this seemingly idle season of winter cold and spiritual waiting can become the nourishing ground for a greater reverence for, and connectedness to, the earth and the Incarnate One.
November 29 – Deep Time: Cosmic History and Advent Waiting
December 6 – Birth Pains: The Vulnerable Child and the Fragile Web of Life
December 13 – And Ransom Captive Israel: Active Hope and Eco-Justice
December 20 – The Cosmic Christ: Seeing Creation, Seeing God
Each session stands independently, so come to as few or as many sessions as you wish.
Facilitator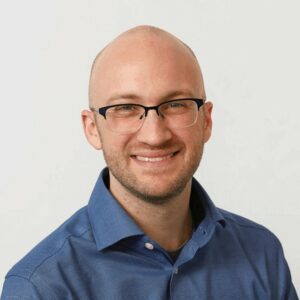 Nicholas Collura
Nicholas Collura is a board-certified chaplain and Director of Pastoral Care at Holy Redeemer Health System. He earned a Master of Divinity and trained as a spiritual director at the Boston College School of Theology and Ministry, and he serves as a visiting retreat director at St. Raphaela Center in Haverford, PA. A former Jesuit,…
Learn more about Nicholas Collura