Knit, Crochet, Pray Together, Jan.-Mar. 2022
Cathy Maguire RSM
January 4 - March 29, 2022
Those of us who knit and crochet know its positive impact on our body, mind and spirit.  Join us to continue a centuries-old tradition of blending creativity with reflection and sharing of life.  Create a prayer shawl/scarf/hat for women in our veteran's program or children in need… or bring your own project!  Skills will be shared and fun had by all.  Beginners welcome.
This program occurs weekly on Zoom, Tuesdays from 1:00 – 2:30 p.m. Eastern Time.  Your registration gives you access to as many of the sessions as you wish between January 4 and March 29, 2022.
Because of the recent surge in COVID cases, the group will meet every week on Zoom.  Once the surge dies down and whenever the weather is nice, the group will meet onsite at Cranaleith the first, third and fifth Tuesdays of the month.  On the second and fourth Tuesdays, they will meet on Zoom.  Call Cranaleith to confirm the location, if needed.
Facilitator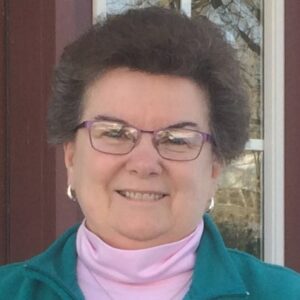 Cathy Maguire RSM
Catherine Maguire RSM, a member of the Sisters of Mercy of the Americas, has over 20 years of experience in non-profit management, as well as program development and delivery. She facilitates retreats, days of reflection, and is a spiritual director. Cathy was the executive director of Siloam, a mind, body…
Learn more about Cathy Maguire RSM