Intimacy and Inspiration in the Psalms – on demand
Bernadette Rudolph
Open Dates
On Demand Programs from Cranaleith:
Purchase a copy of Bernadette Rudolph's presentations for this program, presented online in July, 2023.  You will receive a pdf of links to the videos from each of four sessions.  You may then watch the videos at your leisure.
Intimacy and Inspiration in the Psalms
If there is one primary underlying assumption of the book of Psalms,
it is the potential efficacy of prayer.
Adele Berlin and Marc Zvi Brettler
For thousands of years, Jews and Christians have found that God "is near to all who call" (Psalm 145:18).  This intimacy is on full display in the Biblical book of Psalms, poetic prayers of praise, lament, thanksgiving and wisdom.  The psalms express the gamut of human experience – joy, loss, awe, anger, fear, jealousy, mercy and more.  The psalms often say what we find hard to say.  They also reveal that God is our spiritual partner and desires to become even more so.
In each session, we will consider three psalms that share a common theme.  We will soak in the psalmists' vivid expressions and tease out how they can take our relationship with God deeper.  We will also identify the limits of the psalms, tied as they are to the finite perspectives of their human writers.
The Psalms will also serve as inspiration for our own prayers to God.  We will use multiple formats including poetry, letters, text messages, symbols, illumination and meditation.  Each participant is welcome to participate in this creative process in whatever way feels comfortable.
Let the Psalms help you get closer to God!
Session 1: God's Invitation to Come Home
Psalm 42 "Deep is calling on deep in the roar of the waters."
Psalm 23 "The Lord if my shepherd; there is nothing I shall want."
Psalm 84 "Even the sparrow finds a home… at your altars, O Lord of Hosts!"
Session 2: Letting God Change Our Hearts
Psalm 51 "Create in me a clean heart, O Lord."
Psalm 130 "Out of the depths I cry to you; hear me, O Lord."
Psalm 131 "My eyes are not haughty, nor is my heart proud."
Session 3: Praying with Challenging Times
Psalm 22 "My God, my God, why have you abandoned me?"
Psalm 14 "Fools say in their heart, 'There is no God.'"
Psalm 137 "By the rivers of Babylon, we sat down and wept."
Session 4: Praying with Creation
Psalm 96 "Then shall the trees of the forest shout for joy before the Lord!"
Psalm 148 "Praise the Lord from the earth, you sea monsters and all deeps!"
Psalm 147 "God determines the number of the stars and gives to all of them their names."
Facilitator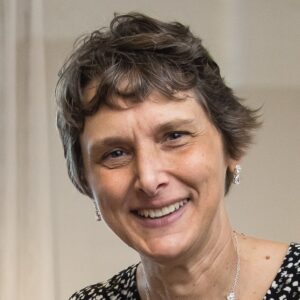 Bernadette Rudolph
Bernadette Rudolph, MA, MS constantly seeks to understand the deeper meaning of life.  Of particular interest to her is how the divine is woven through human lives.  She has an ear cocked and both eyes open for how the Spirit comes to us in the here and now and invites…
Learn more about Bernadette Rudolph