Men's Yoga Workshop
Jim O'Neill
October 3, 2023
Check out this safe space to explore the physical, emotional, mental and spiritual benefits of a yoga practice!  This two-hour workshop is designed for men who are new to yoga, as well as for men with yoga experience. If you have thought about trying yoga but never got around to it or felt too intimidated to go to a yoga studio, this workshop is for you.
The workshop will begin with a 30-minute presentation on the anatomy and physiology pertinent to yoga and brief overview of the history of yoga. Then we will go into a 60-minute yoga postures practice designed for beginners.  We will conclude our time together with a guided meditation and time for questions and comments.
Wear comfortable clothes (gym shorts, sweatpants & tee shirt).  Yoga mats will be provided but you are welcome to bring your own mat.  See how a yoga practice can benefit you.
Facilitator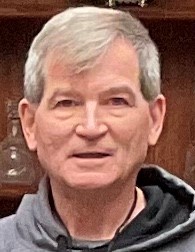 Jim O'Neill
Jim was born and raised in suburban Philadelphia in the 1950's and attended Catholic grade school, high school and college. He was a pole vaulter in high school and college and again as a Master Athlete in his early fifties. Jim earned his Doctor of Chiropractic degree in 1979 from…
Learn more about Jim O'Neill