Spiritual Cataracts and New Horizons: The Holy Ideas of the Enneagram (online)
Nicholas Collura
September 18 - October 9, 2023
The fulfillment that is being in love with God is not the product of our knowledge and choice.  It is God's gift.  So far from resulting from our knowledge and choice, it dismantles and abolishes the horizon in which our knowing and choosing went on.  It sets up a new horizon in which the love of God will transvalue our values and the eyes of that love will transform our knowing.
Bernard Lonergan
When the experience of suffering and pain convinces us that God cannot or will not provide relief, our ego believes it must provide for itself.  According to the Enneagram, a powerful map of nine archetypal patterns of the human psyche, our ego's particular pattern creates a specific "cataract" that clouds our vision of the divine nature.  While a new vision — a new horizon — can only be the free gift of grace, understanding the connection between our spiritual journey and our personality structure can illuminate the graced process of self-knowledge and growth.
This workshop will explore each personality type's "Holy Idea," the direct perception of or insight into the divine reality that has been lost.  Our time as a learning community will include teaching, group and partner work, mindfulness practices, and demonstrations of the "panel" method of exploring participants' own experiences.  Participants will be invited to inquire gently into their own behavioral patterns and motivations as well as into their own spiritual experience and relationship with the God of their understanding.
We shall draw on the spiritual wisdom of such Enneagram teachers as Sandra Maitri and A.H. Almaas, connecting them to the Catholic Christian tradition in ways that are mutually illuminating but accessible to people of every theological background.
By the end of this course, participants will:
Gain appreciation for the spiritual dimensions of a personality system that is often considered purely psychologically;
Gain insight into the relationship between ego activity and the loss of a direct or unconditioned perception of the divine;
Experience and practice concrete methods for personal growth and integration; and
Feel more comfortable accompanying spiritual directees of a variety of type structures.
Here is an outline of the sessions:
Session 1 – Introducing the Theory of the Holy Ideas and Building a Learning Community
Session 2 – The Holy Ideas of Types 9, 6, and 3
Session 3 – The Holy Ideas of Types 1, 4, and 2
Session 4 – The Holy Ideas of Types 8, 5, and 7
A solid, introductory level understanding of the Enneagram and its nine types is a prerequisite for this program.  Those who attended Cranaleith's The Enneagram: A Tool for Spiritual Growth during Fall 2022 or viewed the on-demand videos from it will meet this requirement.  Those who have acquired their own understanding of the system are invited to contact the instructor to see if this current program is appropriate.
Private sessions with the instructor are possible for those who wish to develop further clarity on their own personality type prior to the course.  Write to programs@cranaleith.org to inquire.
Facilitator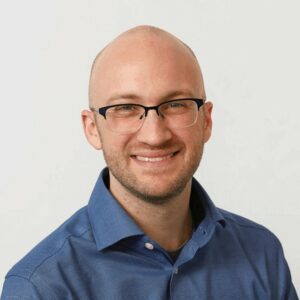 Nicholas Collura
Nicholas Collura is a spiritual director and visiting retreat director at St. Raphaela Center in Haverford, PA.  A board-certified healthcare chaplain and Enneagram teacher, he also co-coordinates EcoPhilly, a faith-based organizing initiative dedicated to creation care in the Archdiocese of Philadelphia. He earned a Master of Divinity and trained as a spiritual director…
Learn more about Nicholas Collura