Ancestry and the Earth: An Eco-Spiritual Retreat
Nicholas Collura
July 15, 2023
Our awareness of the climate crisis has moved many of us in the twenty-first century to develop the ecological dimension of our spirituality.  This is not always easy, because our relationship to the earth is often not as clear as it was to our ancestors.
In this day of reflection, we will attempt to think and pray "ancestrally." Can we deepen our own eco-spirituality by attuning to the wisdom of those who came before us in our own biological and cultural lineage?  We will sift through memories to learn and find courage, creativity.
Reflection on our past is connected to reflection on the future.  We will also look to our children and our children's children.  Can we be transformed by considering that, in the words of Patrick Reyes, "every day we [ourselves] are becoming ancestors" for the next generation?
Join us as we learn and share together, intellectually but especially experientially.
Facilitator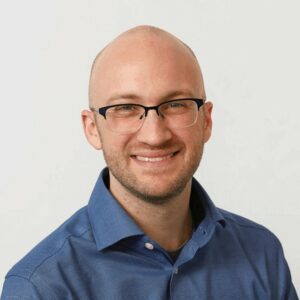 Nicholas Collura
Nicholas Collura is a spiritual director and visiting retreat director at St. Raphaela Center in Haverford, PA.  A board-certified healthcare chaplain and Enneagram teacher, he also co-coordinates EcoPhilly, a faith-based organizing initiative dedicated to creation care in the Archdiocese of Philadelphia. He earned a Master of Divinity and trained as a spiritual director…
Learn more about Nicholas Collura