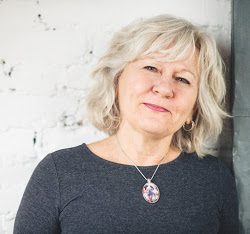 Patti Carabba has over eighteen years' experience in workforce development, proposal writing, creating programs for in-school and out-of-school youth, and relationship and customer building as a regional manager. She is currently a partnership manager for BuildED, a company that develops entrepreneurial curriculum for workforce development participants.
Patti self-published a women's planner/journal titled Please Pass the Gravy and another book called To My Teenager, Love Mom. She is a mother to five children and a Gigi to three.
One day, following both an employment and address change, she tried to stay in a place of gratitude by writing a journal entry that ended with "tuG" (short for thank you God).
Come join Patti and fall into autumn gratefully as we share our "tuG stories".