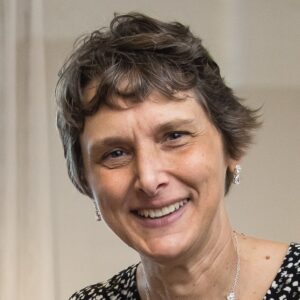 Bernadette Rudolph, MA, MS constantly seeks to understand the deeper meaning of life.  Of particular interest to her is how the divine is woven through human lives.  She has an ear cocked and both eyes open for how the Spirit comes to us in the here and now and invites us to live more fully.  She is committed to mercy and to respectful dialogue.
With degrees in the liberal arts, religion and religious education and educational leadership, Bernadette has been a volunteer teacher on the Navajo Reservation, a middle school and high school teacher of literature, religion and math, a pastoral minister in a parish setting, a K-8 principal, adjunct faculty at several universities and the Director for Family and Community Development for the Diocese of Scranton. Bernadette is currently the program director for Cranaleith Spiritual Center.  She is a certified spiritual director and member of Spiritual Directors International.  She also serves on the board of the National Association for Lay Ministry and chairs its Standards and Formation Committee.
Bernadette enjoys hiking with her husband John, long talks, feeding people delicious food and creating colorful gardens with plenty of tomatoes.
Deep within us all, there is an amazing inner sanctuary of the soul, a holy place, a Divine center, a speaking Voice to which we may continually return.  Eternity is at our hearts, pressing upon our time-worn lives, warming us with intimations of an astounding destiny, calling us home unto Itself.
Thomas R. Kelly, Testament of Devotion
Events with Bernadette Rudolph