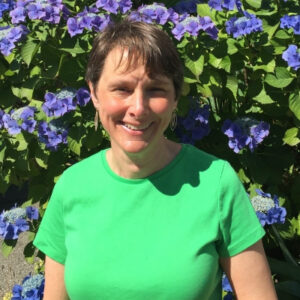 Bernadette Rudolph, MA, MS, endlessly explores how God is mixed up in human lives and tries to help others see it as well.  She believes in an incarnated, merciful God who calls human beings to live an incarnated, merciful faith.
With degrees in the liberal arts, religion and religious education and educational leadership, Bernadette has been a lay missionary on the Navajo Reservation, a middle school and high school teacher of literature, religion and math, a pastoral minister in a parish setting, a K-8 principal, adjunct faculty at several universities and a diocesan director for Family and Community Development.
She currently serves as program director for Cranaleith Spiritual Center and offers spiritual direction, both for the center and privately.  She also chairs the Standards and Certification Committee for the National Association of Lay Ministry.  Bernadette enjoys gardening, hiking and posting a weekly blog on the Sunday scriptures, www.goodnew4you.org.
Events with Bernadette Rudolph