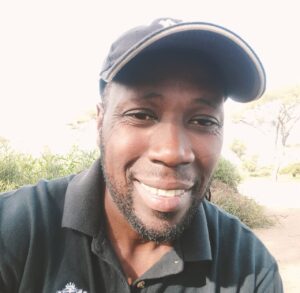 Fred Magondu has been a member of the JUST Listening (JL) Core Team since 2017, shaping the direction of the work, creating workshops and facilitating numerous others. During his incarceration, Fred was also involved with other social justice organizations, (including Let's Circle Up, Alternatives to Violence, Community Forgiveness & Restoration and Practical Discipleship) which sought to empower prisoners and community members to identify and surface responses and solutions to the issues facing. He is the father of four teenage children. He now lives in Kenya where he established JUST Listening Africa (JULIA), which aims to introduce listening justly in Kenyan prisons and in the community. Fred also works with the marginalized indigenous Taturu community of Chagana in Tabora Province, Tanzania.
Events with Fred Magondu
A Way Forward in Unprecedented Times: Being. Belonging. Becoming.
January 6 - March 9, 2024
No dark fate determines the future.  We do. Each day and each moment, we are able to create and re-create our lives and the very quality of human life on our planet. This is the power we wield. The Dalai Lama and Desmond Tutu When you ponder our world, are…