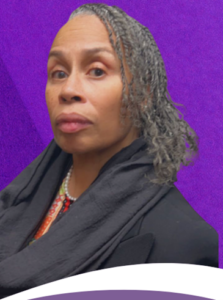 Antoinette M. Reaves, MA, MTh, MEd, is the Director of Campus Ministry at Cabrini University.  Executive Coach and Researcher in DEIB from a Catholic and interfaith perspective.  Create innovative solutions to strengthen the organization's diversity, inclusion, and cultural competencies.  Youth advocate.  First Executive Chairperson of the Havertown Youth Aide panel.  From the elementary school level to the University setting.  Experienced compliance officer, litigation, and program developer.   Thirty years of combined professional experience in ministry, praise and worship, liturgical choreography and the performing arts.  Most notably, she is a published author, co-founder of the Immanuel Movement Coordinators and director of the musical, "Jesus was like this."    She is an advisor to the Director of the Philadelphia Office of Black Catholics.  Adjunct at St. Charles Seminary, retreat facilitator, presenter and keynote speaker.
Antoinette served in several leadership roles, including Director of Religious Education (DRE), Director of St. Francis of Assisi Gospel Choir, and St. Vincent DePaul of Germantown's Gospel Choir.  She was the former coordinator of the Philadelphia Catholic Mass Choir. She worked in the education system for over twenty years: ten years in the public school system and ten years in the Catholic school system.  She was a principal in a local Catholic school.  She was the Pastoral Associate for Discipleship at St. Raymond of Penafort.
Antoinette received her Bachelor of Arts degree in Human Service and Master of Arts degree in Theater from Villanova University. She earned a Master of Arts in Theology from LaSalle University and a Master of Science degree in Educational Leadership and Administrative Certification (PK-12) with Autism Endorsement in May of 2021 from Neumann University.  She is currently a Doctoral candidate working towards her Doctorate in Urban Ministry in 2024.
Married to Horace W. Reaves, they have one daughter and three grandchildren and one great-grandchild.  Antoinette is inspired to help humanity reach its fullest potential.