When:
October 9, 2019 @ 7:00 pm – 9:00 pm
2019-10-09T19:00:00-04:00
2019-10-09T21:00:00-04:00
Lessons from the Women Prophets: From Miriam to Dorothy Day
What is the relevance of women prophets for whom we hear so little about? How can listening to the hearts of women prophets inform us about their intimate relationships with God? How did they find their prophetic voices, and how do we find ours?
Becoming a prophetic person starts with a spiritual practice. It moves from silence to thought to word and action. When our words and actions are rooted in our spiritual commitments, we become a light in the world and a force for good.
This program is an entry point into our own deep wisdom.  Join us for an evening of prayer, discussion, reflection and celebration as we explore how to nurture our relationship with God, listen to the voice of God, and use our own prophetic voices. Join us to explore the landscape of our experience and ways to mine it for insight and ideas about the work ahead.
Presenter: Johanna Berrigan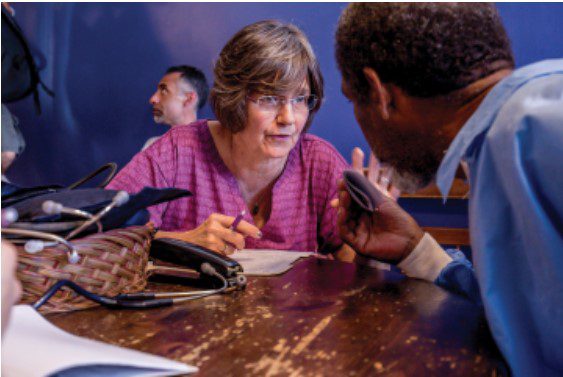 Johanna Berrigan is a co-founder of the House of Grace Catholic Worker and Catholic Worker Free Clinic in the Kensington neighborhood of Philadelphia. Johanna has dedicated her life and career to peace and social justice. She is a physician assistant working tirelessly on the front line with under-served communities. In addition to her work in Kensington, Berrigan has traveled on health care mission trips to Afghanistan, El Salvador, Dominica and Haiti. She recently became ordained as an interfaith/inter-spiritual minister. In 2004, she co-founded Kay Lasante ("House of Health" in Haitian creole) Education and Community Outreach in Port au Prince, Haiti.  Learn more>