How can we journey from darkness into light over the four weeks of this "not normal" Advent season?  Philadelphia's world-renown community murals incarnate the Advent graces of peace, joy, hope and love.  Engage with the memories and promises conveyed in them.  Connect their beauty and wisdom to the grand story of salvation and to your own story today.
Each session of this virtual retreat will feature music, ritual, sacred readings and opportunity for personal and shared reflection.  The murals will serve as larger-than-life visual texts. Come for all or as many as you are able.
Cost: $15@ or $50 for the series; $7@ for students.  Scholarships are available, because everyone is welcome at Cranaleith.  Please write to info@cranaleith.org so we can assist you.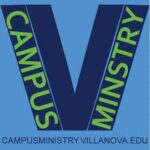 Co-sponsored by Villanova Campus Ministry
Presenter: