Cost: $30; $15 for students.  Scholarships are available, because everyone is welcome at Cranaleith.  Please write to info@cranaleith.org so we can assist you.
When the murders of George Floyd, Breonna Taylor and Stephon Clarke at the hands of police in the spring of 2020 stirred Americans into greater awareness of racism, the protests that ensued had a new tone.  Young people of all races came out as never before and had a different perspective on how America must move forward.  Find out what they are seeing and what their vision is.
Responding to an On Being interview with Bryan Stevenson, founder of the Equal Justice Initiative, a diverse panel of young adults will discuss what is new in the struggle for anti-racism, what gives them hope and what they need from the community.  There will be time for reflection, as well as small and large group discussion.
This is more than an opportunity to gather info.  Our goal is to dialogue about a way that all of us can work together, with our various perspectives and gifts, to build a more just society.  Be part of the renewed drive to bring healing to our country.
Facilitators:
Panelists:
Dwight Du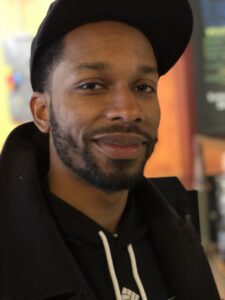 nston is a West Philly-based facilitator, hip-hop artist, educator, and activist. He holds a BA in English from Dickinson College and an MA in Poetry from the University of East Anglia in Norwich, England. Most recently, Dwight served as the Coordinator of Equity and Justice Education at Friends Central School for 3 years, where he also coached track and field and taught 11th and 12th grade literature. He is currently a collaborator at AORTA (Anti-Oppression Resource and Training Alliance) where he facilitates anti-oppression training and a trainer with Lion's Story, a Philadelphia based org that uses Dr. Howard Stevenson's theory on racial literacy to support individuals to develop tools, skills and techniques in navigating racially stressful encounters. As an artist, he is a founding member of the nine-piece hip-hop group, Hardwork Movement, and the musical group, City Love.
You can follow him on Twitter and IG: @sterlingduns
http://www.hardworkmovementmusic.com/press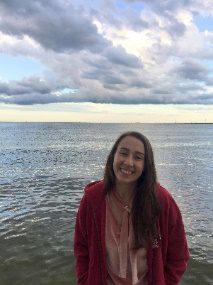 Anna Ryan-Bender grew up in Glenside, PA and is in her third and final year of Master of Divinity studies at Boston College School of Theology and Ministry. Informed by prior work as a campus minister at Saint Joseph's University (Philadelphia, PA) and Saint Peter's University (Jersey City, NJ), she has focused her research on scriptural narratives dealing with violence against women and their pastoral implications, as well as questions for ministerial formation at the intersection of mission, anti-racism, and college campus ministry. She currently serves as assistant tutor director-chaplain at a Boston youth mentorship and advocacy organization, and finds joy these days through playing the piano, drawing greeting cards, and long walks with her husband, Matt.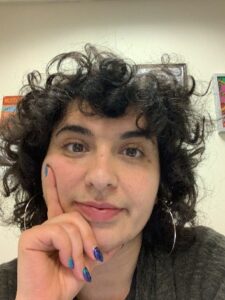 Noam Keim, MA is the Program Manager of the Center for Carceral Communities, a collective of social workers that seeks to reverse the community-to-prison pipeline by building power among individuals coming home from prison. They grew up as a working-class Arab Jew in France, after their family emigrated from Israel. Since they moved to Philadelphia seven years ago, they have been pushing against the binary of survivor and perpetrator and supporting individuals caught in the webs of the criminal justice system. They are a member of SHAREHerbs, a collective of BIPOC herbalists distributing free medicine to Black Philadelphians and a founding member of the Abolitionist Reading Circle, a reading group led by incarcerated individuals in PA prisons. They spend a lot of time thinking about transformative justice, trauma and healing, plants and birds and dreaming of a free Palestine.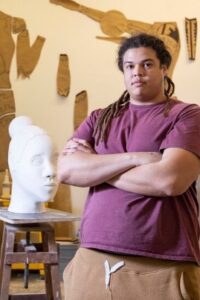 Isaac Scott is a ceramic artist, curator, and photographer from Madison, WI who is currently living in Philadelphia, PA. Isaac is an MFA candidate at Tyler School of Art and Architecture.  His ceramic work has been exhibited around the country including The Clay Studio in Philadelphia and at the 20219 National Conference for Education in the Ceramic Arts in Minneapolis. Isaac's photographs of the 2020 Uprising in Philadelphia were featured in the New Yorker. In August of 2020 Isaac completed his first mural in Philadelphia.
His work capturing the 2020 Uprising follows the protesters and organizers in Philadelphia and the movement for Black Lives. Isaac captures the humanity of those involved and the brutality they faced in the streets. Through his work Isaac's goal is to capture the voices and stories of the Black Lives Matter movement and amplify them past this moment so that they can speak to generations to come.