May
3
Fri
Overnight Directed Retreat – RETREAT IS FULL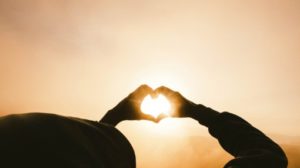 This event is full.
Retreats, especially directed retreats, allow us to withdraw from the busyness of life and to reflect on and deepen our relationship with God. Directed retreats offer an experience grounded in solitude, silence, prayer and daily meetings with a spiritual director. Directed silent retreats call for receptivity to the movements of the spirit and are adapted to the needs of each individual. Cranaleith, located on 10 acres of grounds, offers a safe sacred space in which to explore who we are and who God is.
Director: Mary Anne Nolan, RSM
Arrival: Friday, 7 p.m.; Departure: Saturday, 7 p.m.
Cost: (Includes lodging and meals)

Jun
21
Fri
7-Day Directed Retreat
Jun 21 @ 7:00 pm – Jun 28 @ 11:00 am
Jul
13
Sat
Guided Retreat – Catherine's Suscipe: Prayer of a Social Mystic
Jul 13 @ 7:00 pm – Jul 19 @ 4:30 pm
Guided Retreat – Catherine's Suscipe: Prayer of a Social Mystic
Catherine McAuley, the foundress of the Sisters of Mercy, was a social mystic – a woman whose relationship with Jesus had direct, social implications for the people of her day. As followers of Jesus in the tradition of Catherine, we too seek to become in our own day, in our own way, social mystics – women and men whose relationship with Jesus has direct social implications for people. Join with others as we explore Catherine's Suscipe through prayer, ritual, input, and sharing. We'll drink deeply of Catherine's spirit so as to face the Critical Concerns of our own day with her depth of imagination and courage.
Presenter: Mary Pat Garvin, RSM
Cost: $550 (includes lodging and meals)